Discover the three ways Essential Oils
can keep you warm during winter time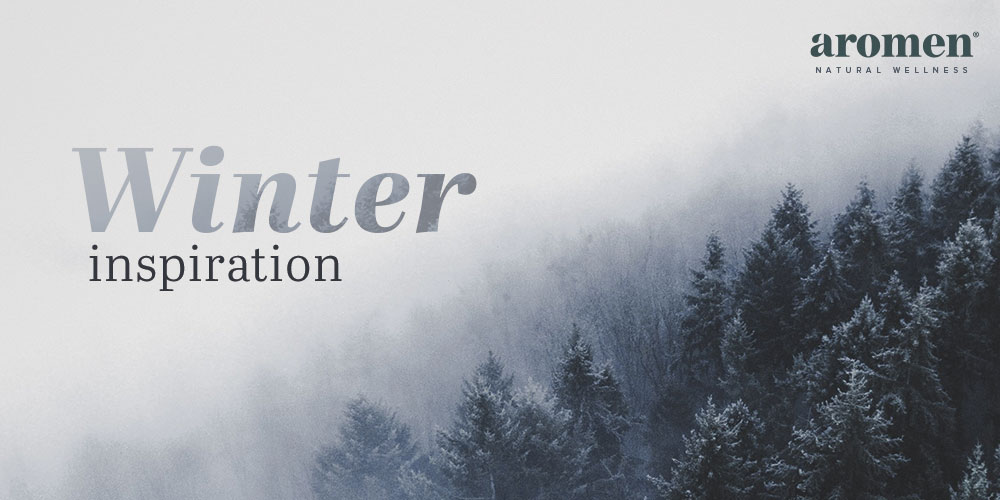 Some essential oils can physically increase your blood flow so your body temperature gets regulated. A great example of this is

Ginger

. These are the go-to oils for winter hands and feet. 

Other essential oils increase your 'yang' energy. From a holistic point of view, they lift the power you feel in your body. They are especially important during winter times. A great example of this is

Cinnamon

.

And since we know essential oils have a direct impact on your emotional and psychological level, some of these delicious scents just feel like a big warm hug. Who doesn't feel comforted and cozy when smelling

Vanilla

? 
Winter blends to set the mood & boost your health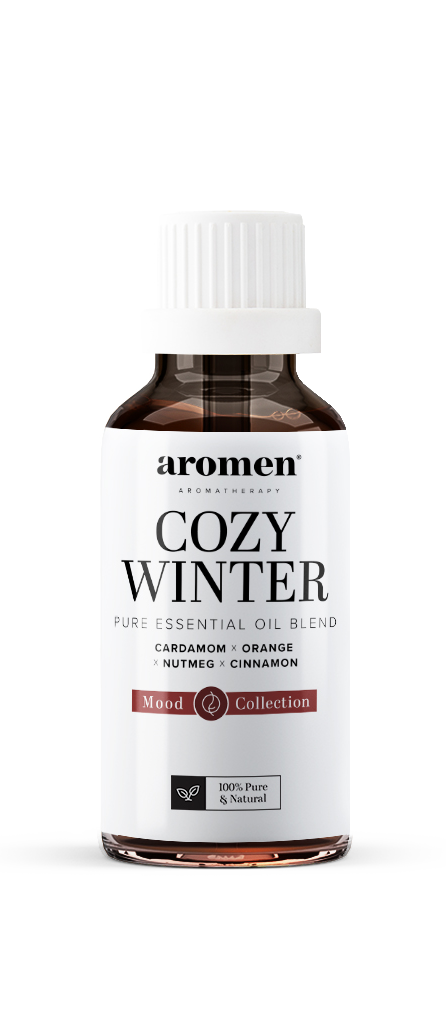 Cozy Winter 

Cozy winter is a warming blend where cardamom, blood orange, nutmeg and cinnamon come together to create that snug winter feeling. Cinnamon and nutmeg will create a warm sensation, smelling like holiday togetherness. Cardamom and blood orange keep your spirits high and make sure you get through the darker days with energy.

BioP​ure Winter Breeze

The BioPure Winter Breeze  blend from Aromen is a heartwarming blend carefully selected to help you through the cold winter days. It's a rich composition to boost your immune system with oils such as eucalyptus, tea tree, thyme and pine. But the warming floral and citrusy notes of blood orange, bergamot and rhododendron give you that boost of energy and lightheartedness much needed during the cold. 
We like to stay a bit longer in those comforting scents by finishing this blend with cinnamon. 
Expect this blend to incite feelings of cheerfulness and joy while warming your well-being.

Check out our diffusers to​ see which one fits your needs most.

A cup of hot comfort


Let's tackle two challenges at the same time. Your good intentions to cut back on coffee and the confidence to enhance your health. 

If you replace just one cup of coffee in the morning with Aromen's Ginger Infusion, you'll already feel the benefits.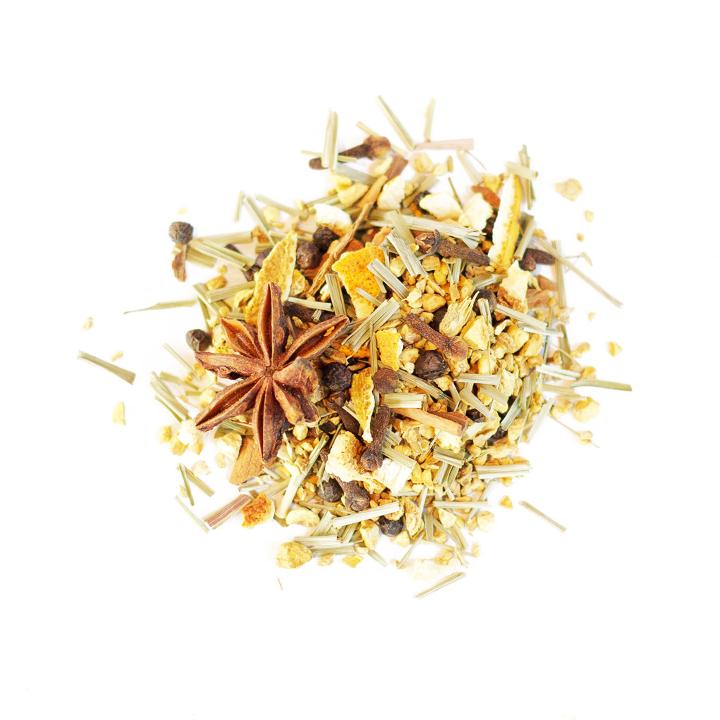 This blend has a positive effect on: 
your digestive system; lighter feeling in stomach and belly 

your blood circulation: which means; no more cold hands and feet but also a better oxygen flow to your organs and a better detox

A quicker recovery for your joints and muscles




your level of antioxidants, keeping every cell in your body as healthy as possible. 

your mood: one taste and you are hooked




Just use one tablespoon of the herbal mixture for one cup. Let it steep for 5 minutes. 

Aromen's Ginger infusion contains ginger, orange, black pepper, cinnamon, star anise, lemongrass and clove. 
Enjoy the cold and calm that comes with it. And for those of you counting the days… only 47 more days to Spring!