Our History
Aromen Aromatherapy is a dynamic Belgian family company founded in 2012 by two friends sharing the same passion for Aufguss. While Martijn and Jurgen travelled to many spas, competing and meeting the most interesting people, their love for Aufguss grew stronger.
They wanted to contribute to the aufguss community by focusing on the one unexplored field: working with scents. Together they created an innovative Natural Wellness Concept.
Their passion for wellness and essential oils lead to cooperation with numerous excellent wellness centres worldwide, applying aromatherapy to benefit Natural well-being.
More than 1000 wellness therapists were trained to create healthy, natural, sensory experiences.
Thanks to the enthusiastic drive of the entire Aromen Team we were able to grow and expand our good reputation. We are committed and happy to keep sharing our passion for Natural well-being.
Our Vision
We believe wellness centers impact the physical and emotional well-being of clients in their everyday life. That's why we inspire you with authentic & contemporary rituals and select the purest natural products to work with. Together we plant the seeds so people continue the wellness journey at home.

We believe in finding health by reconnecting to natural experiences. Spread happiness and inspire people to take better care of themselves by showing them day-to-day simple rituals to find their spark.
We believe in nature and its power to heal both mind and body.
We believe in a strong community where we share knowledge and experience to lift each other up.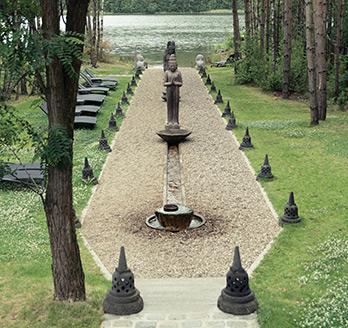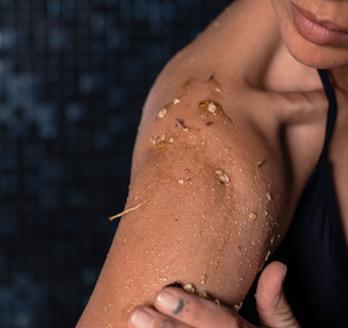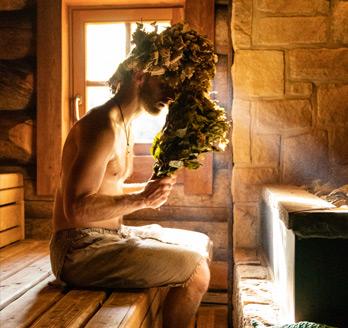 Our Mission
Experience the world within you.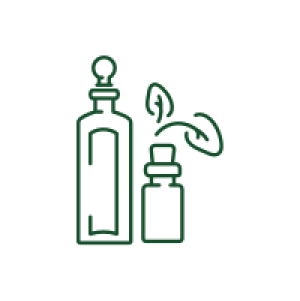 Easy accessible
To make wellbeing accessible to everyone by creating unique sensory rituals using the highest quality natural products.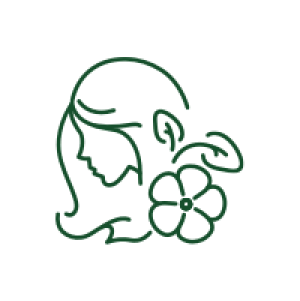 Empowering
To guide clients through an immersive experience based on science and cultural traditions and to empower them to make wellbeing a lifestyle choice.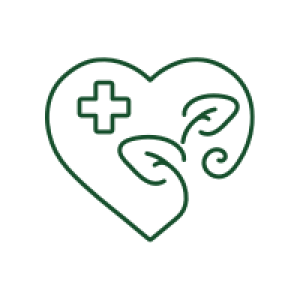 Supporting
To ensure the client's wellbeing journey is founded on the highest standards of products and care, is supported with passion and commitment, and is guided with professional knowledge and innovation.
Martijn Vanhoorelbeke
General Manager
Innovator & Entrepreneur
Herbalist
Aromatherapist
Instructor for the Cron4 School for Aufgussmasters
Jury President and praesidium member of Aufguss WM
Board member for Sauna Herbal Cup
Jurgen De Meester
Co-founder & Industrial Engineer
Industrial Engineer Chemistry

Product developer for taste and scent

Food innovator

Qualified Aufguss Master

President of the Belgian Saunamaster Association
Marc Vanhoorelbeke
Administration & Chief Accountant
Padre Familias

Administration Wizzard

Accountant

Silent force behind the daily functioning of Aromen

Inspirator
Joke Vanhoorelbeke
Administration & Warehouse Manager
Administration wonder

The master in following up on your orders

Keeps track of the Secret Chamber of Oils

Sunshine of Aromen

Creative decorator
Felix Reschke
Consultant & Education
Experienced trainer in essential oils, herbs, smoke rituals & loylymaster skillset

German ambassador & inspirator

Interpreter Extraordinaire
Benoit De Bock
Consultant & Education
Swiss ambassador of Aromen

Master of Ritual

Experienced trainer in essential oils, herbs, smoke rituals & Authentic Latvian Pirts
Eveline Temmerman
Consultant & Education
Master Herbalist

Consultant & Education

Social Media updates
Experienced trainer in essential oils, herbs, smoke rituals
Walking bible of herbal knowledge

Brecht Helsmoortel
Creative Director & Designer
Creative Director

Designer

Photographer

Digital Generalist

Aromen's Eagle Eye for art & Brand setting
Inge Declerck
Warehouse Worker
Tornado of the warehouse

Meticulous in packing & sending your precious orders
Annabel Van Slembrouck
Digital Consultant
Full-fledged e-commerce consultant

Digital Marketeer

Fierce go-getter of the world
Steve Lewis
Sports Physician & Aromen Fact Checker
Sports physician

Master in Sports and Exercise Medicine

Fact checker for Aromen
2012

Aromen founded by Martijn & Jurgen
2013

Launch of the iconic 'Working with essential oils in sauna' Course

2014

Moving the company from a garage to our first location at the Pittemstraat in Meulebeke.

2015

Train-The-Trainer: 12 Aufgussmasters are trained to spread the Aromen philosophy.

2016

Launch Herbal Treatments course

Officially organic certified by Certisys

2017

Launch Smoke rituals in Sauna

Launch Level 2: total experience in sauna course

2018

Expansion! Moving our company to our current location at the Drieslaan in Gullegem.

2019

Expansion to Canada & USA

2022

Launch MasterClass Experience