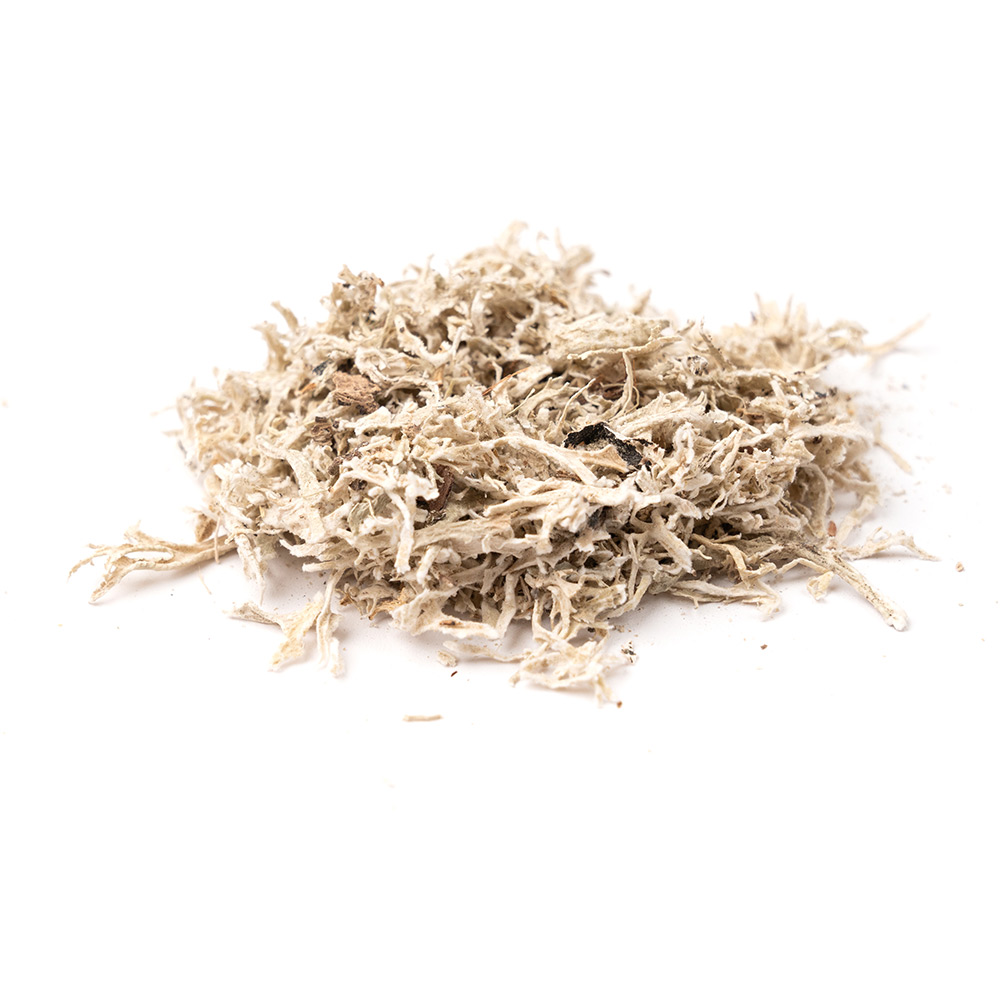 The sweet, earthy and comforting scent of oakmosss is a well-loved perfume ingredient. In skin care we use oakmoss for skin renewal and skin regeneration.  
Its antiseptic and soothing qualities transform your skin in a smoothly hydrated state. Add this powder to your face masks or scrubs to enjoy its full potential.  
Did you know Aromen is also an expert in making Incense? Oakmoss will make a great fixating base note for any blend you try.  
Be careful if you have allergies to other lichen or mosses.