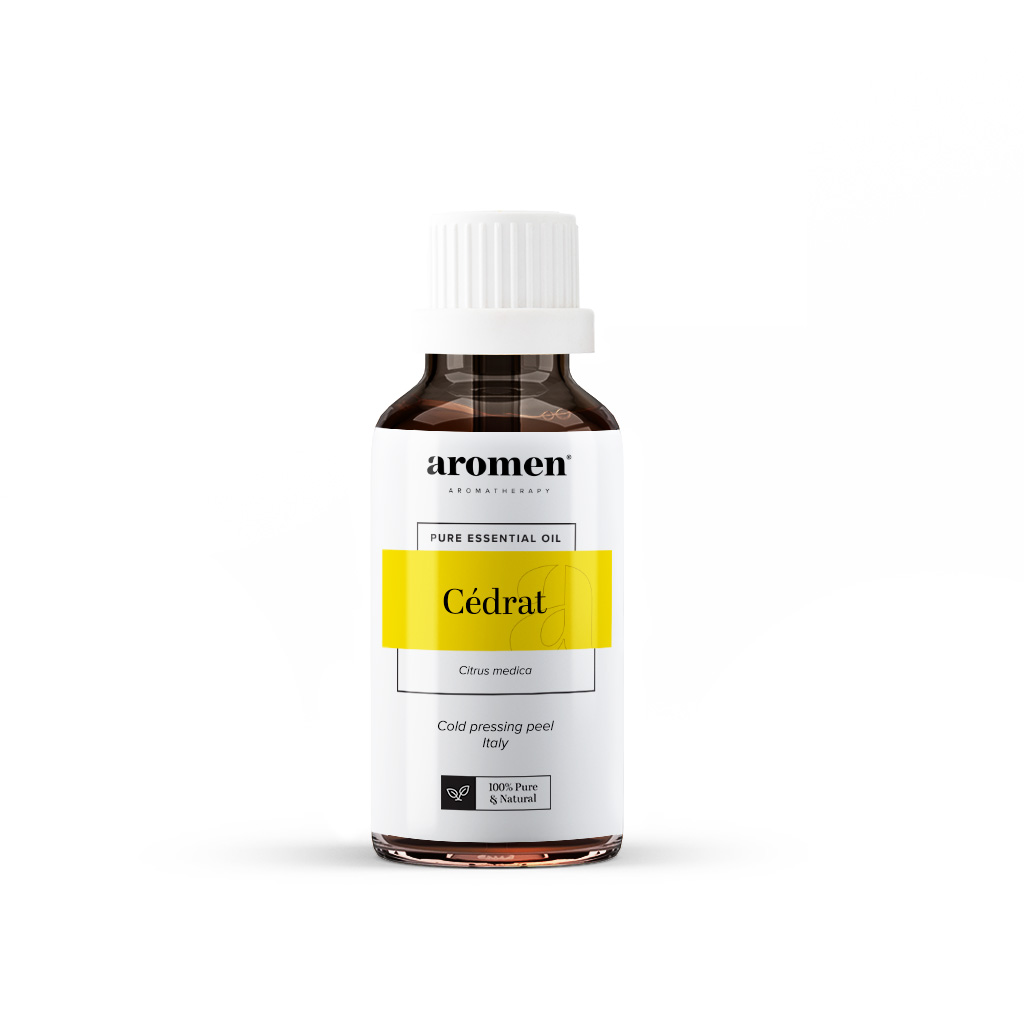 Cédrat - 11ml
Volume
:
11ml
Scent Group
:
Citrus
Good For
:
Balance, Purification
The citron is a true primal shrub that is at the base of citrus varieties. You might know this Asian variety better as cedar lemon, cedar apple or musk lemon. The fruit is very decorative and is sometimes called 'Buddha's hand'. 
The scent of Cédrat, which exudes pure joy of life, has been used to make perfumes since 600 B.C. Discover for yourself how the sparkling, sweet candy-like scent with fresh citrus notes can improve any mood. 
Stimulates immunity
Improves mood 
Supports the lungs
Soothes stress and anxiety 
Improves memory and concentration 
Cédrat is a general tonic for body and mind
Make your own delicious compositions by combining Cédrat with cinnamon, amyris, grapefruit, patchouli or ylang ylang. Even with the green herbal fragrances like cypress and sage, you get a fresh composition.
Cédrat is potentially photosensitizing. Stay out of full sunlight for 12 hours after application to the skin. Always apply essential oil diluted in a carrier oil to the skin.