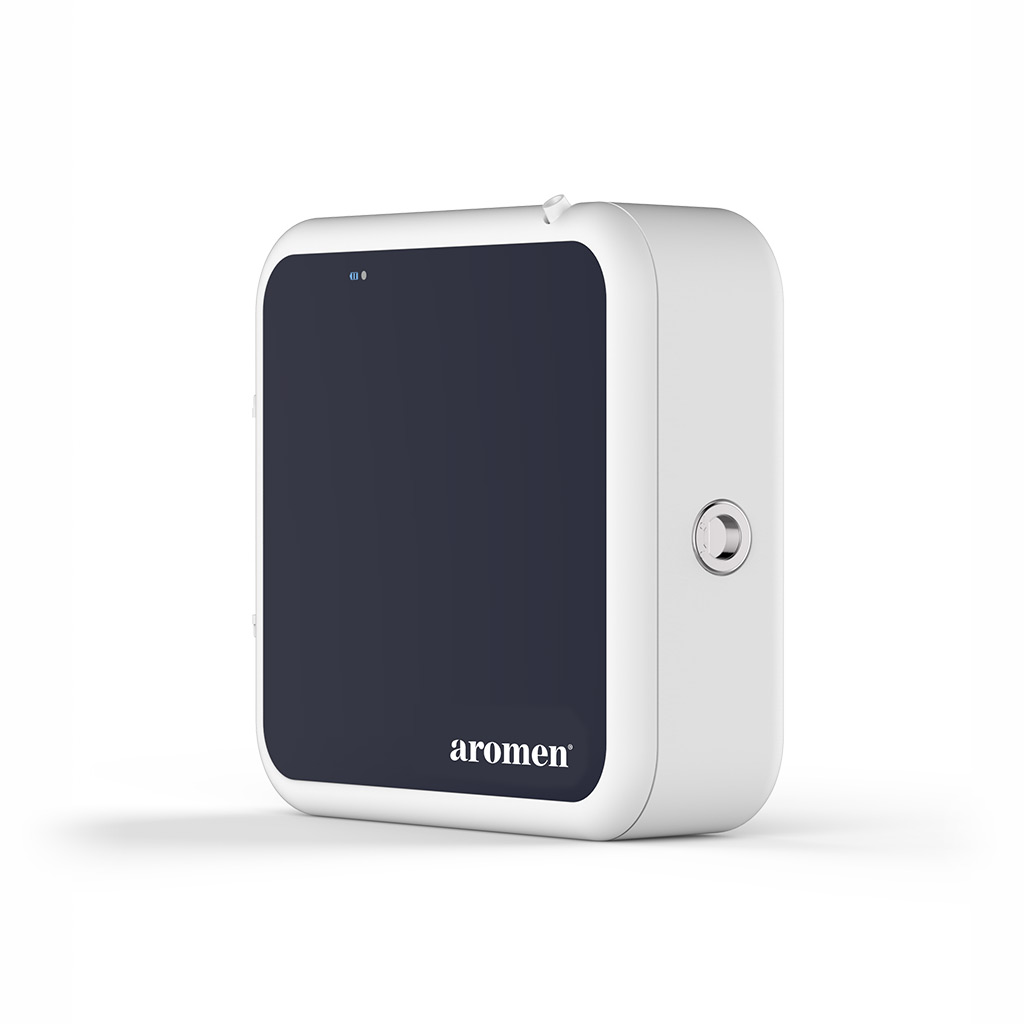 Aromen GreenSpace creëert een gezonde luchtkwaliteit in woon-, werk- en openbare ruimtes, met behulp van professionele diffusers en etherische oliën en blends. 
De GreenSpace diffuser C200 is gebruiksvriendelijk en heeft een mooi design. Eenmaal geprogrammeerd, werkt de diffuser automatisch, dankzij het grotere reservoir. De essentiële oliën verspreiden zich door de lucht dankzij de nieuwste nano-technologie. 
De voordelen zijn een homogene verdeling door de ruimte, een optimale therapeutische waarde en een zuinig verbruik.
De C200 is geschikt voor ruimtes van 150 m³ tot 200 m³. De C-serie staat voor Compact & Flexibel gebruik. 
- Werkt op netspanning of batterijen 
- Vrijstaand of monteerbaar 
- Automatische instelling van programma's, met behulp van het LED scherm 
Geschikt voor: kantoor, receptie, conferentiezalen, hotel, toilet, winkel & yogaruimte. 
De C200 gebruikt gemiddeld 100 ml etherische olie in 20 weken.